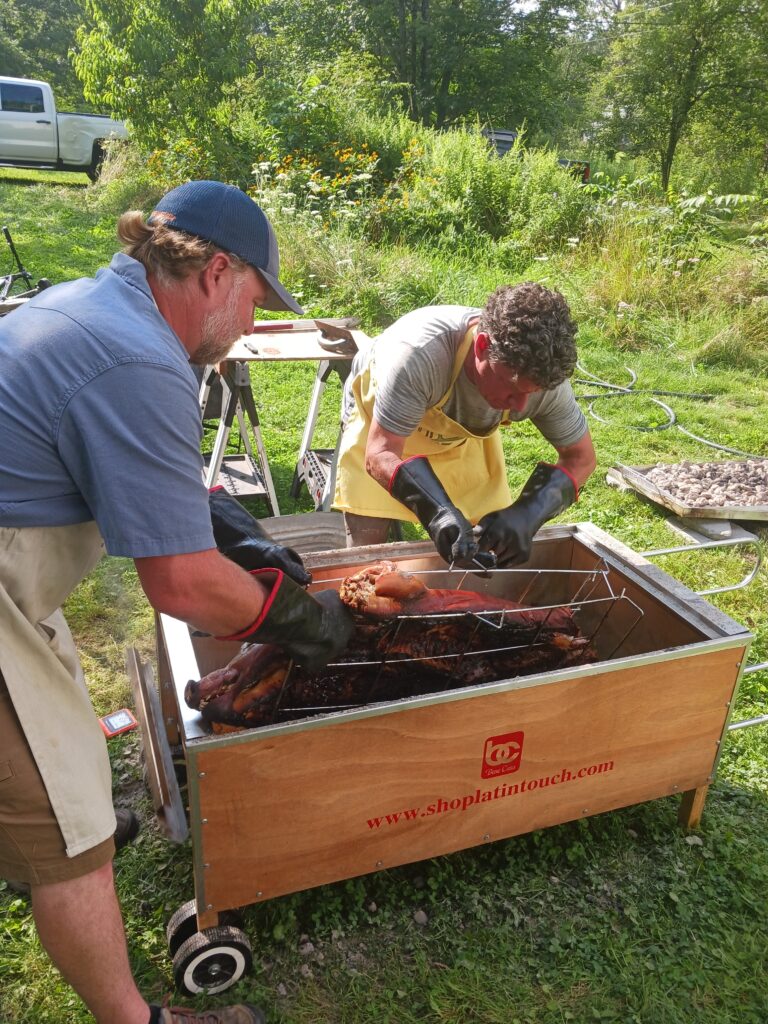 We hosted our first wedding at the farm this weekend.  It was a trial run with close friends so they took it easy on us : )  We are chatting about how this can be a new venture on the farm; finding a harmonious marriage (get it?) between a working farm and a celebration space.  Zach and our friend, Steve, from Winter Hill Farm have been having fun learning how to roast pigs to perfection and are interested in offering that as a service too.  Maybe you can share the love of Little Ridge Farm with your friends and family at a future event!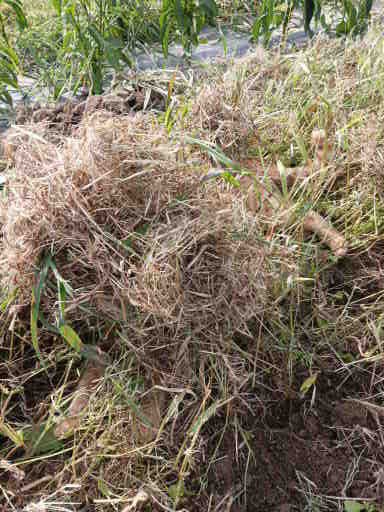 A lion!  Believe it or not we were harvesting carrots here, under the veil of weeds, which Alvin found to be a fun make shift mane.  We all need to pretend to be bigger than what we are sometimes.  This rings true, also, for these micro carrots we harvested.  Bursting with flavor, you will think they are enormous.  Alas the wet wet continuous rain is starting to rear its results on the farm.  Not everything is punky with too much rain and we are keeping our heads up and rain boots on.  Please enjoy the fruits of the land and know we are doing our best to grow happy food!
THANK YOU! to those who ate their way to donating to our local area foodbank.  You all helped raise $155.  This check will go far, allowing them to buy over 100lbs of fresh veggies!
This Week's Bounty: lettuce, micro sweet carrots, new potatoes, cucumber, zucchini, summer squash, kale, onion, basil, parsley