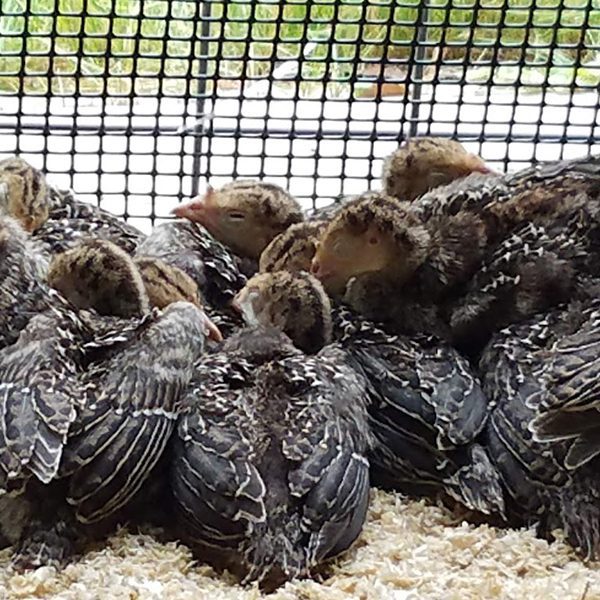 How Are Our Turkeys Raised?
We buy the turkeys as one day old chicks and keep them in our barn under a heat lamp for six weeks. During this time the turkeys grow stronger and build their immune system. In their seventh week, we put the turkeys outside under a shaded structure. The structure is surrounded by an electric fence to keep the turkeys in and predators out. We rotate them around their structure for the freshest grazing opportunity.
We supplement their grazing diet with certified organic grain and other fruits and vegetables culled from the fields.
What Are the Benefits From Eating Our Pastured Turkeys?
Having the space to move around and eat naturally gives them a dense, rich and moist flavor.
You can eat them knowing they had clean and happy existence.
How Is Your Meat Packaged and Priced?
The turkeys are butchered at a local USDA inspected facility. This means that you pick them up fresh the day they were butchered. You may then keep it cool for dinner or place it in your freezer.
Average weight is around 16#. You may give an estimate of how much you want your bird to weigh. The price per pound changes year to year with rising grain costs, but it will be around $4.75/lb.
When Are They Ready?
Birds are fresh, ready for pick up mid October. We feel that it is most efficient and healthy for the birds to finish them while the grass is still green and before the weather changes. This means, you should be prepared to freeze your bird if you are wanting it for the holidays.