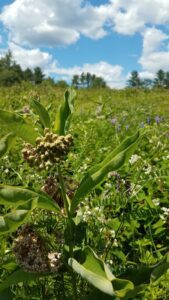 Gorgeous days of summer!  We have been enjoying the clear days and summer breeze.  Hoping for the .5″ of rain they are predicting this evening.  The monarchs are back as well as the garden pests, but so far the veggies' growth are keeping ahead of their destructive mandibles.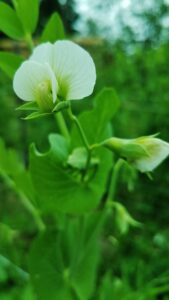 Sugar snap peas this week!  And soon summer squash/zucchini!!  Daily harvest is certainly picking up!!  We still have a few weeds we would like to pull if anyone is interested in a quiet moment on the farm  :)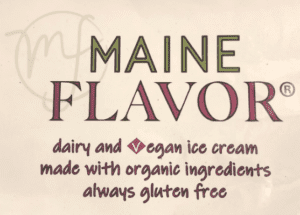 DONATE to our local FOOD BANK!  This week, Maine Flavor's ice cream sandwiches are $6 each and all profit will be donated to LACO.   Bring a friend a treat 😊  … and enjoy one yourself!
-Made in Maine
-Gluten Free
-Vegan options available too
This Week's Bounty: lettuce, spicy greens/arugula, beets with greens, kale, kohl rabi, storage carrots, parsley, dill, scallion, garlic scapes