Flowery May
We have some newcomers to the farm ; ) 14 silly pigs. They are still a wee bit nervous but are getting more used to us day by day. They are SO HAPPY in their dandelion jungle.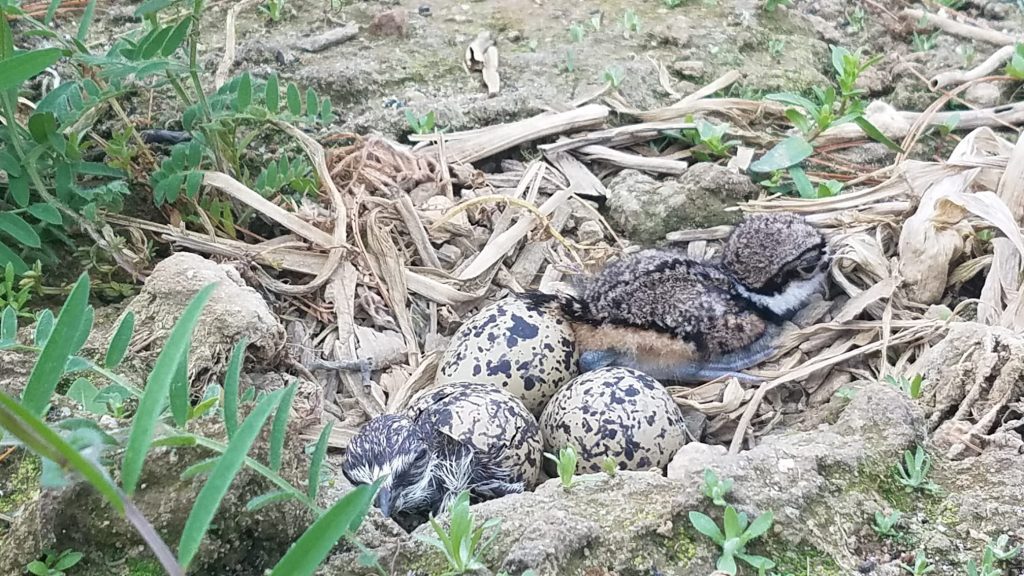 We also have some baby Killdeer hatching! A few weeks ago I was out spreading fertilizer and noticed an adult Killdeer flitting around. I hopped off the tractor and after much searching (their nests are VERY camouflaged) I found 4 little eggs. The first hatched last night and another this morning. Mom and Dad are diligently protecting them, trying to lure me away with their "broken wing" acts and shrill chirps. Poor mama and papa, I have had to pass by at least 30 times, prepping the fields and then seeding carrots and parsnips. I keep talking to them and letting them know I won't hurt them! They are unique, like chickens and turkeys, that they hatch with feathers and will be walking around feeding themselves within 24 hours. Cute little fluff balls!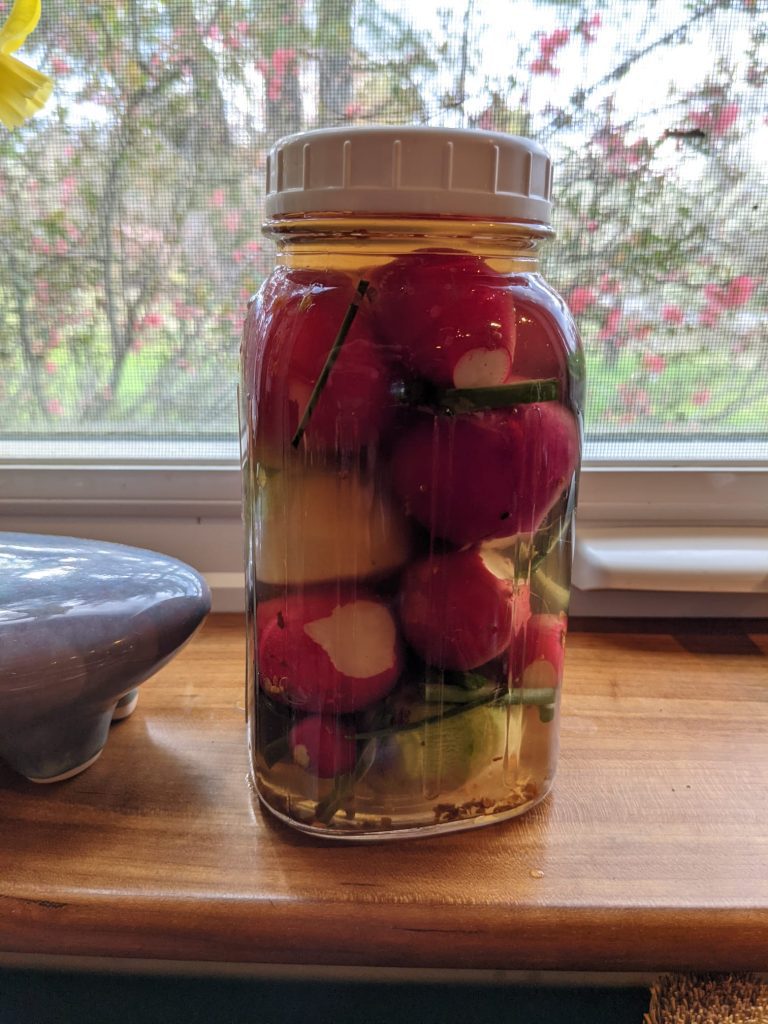 I bought Zach a fermentation book for Christmas and we have been having fun experimenting. Last month we made fermented spinach and this month it is radish. Soon the red will transition from the radish skin into the water bath, making a pink liquid. The book warns that they may smell like dirty socks but will taste crunchy and amazing. I will trust them, their recipes have all been scrumptious so far!
Hope you have been enjoying this year's treats so far — we are excited to add some new greens and herbs this week. We have been busy busy planting and seeding and are now looking for a wee bit of rain : )
This Week's bounty: lettuce mix, spinach, radish, herbs, fresh dug parsnips, fall carrots, beets, celeriac and winter radish