The Power of Plants
This growing season has been a pretty crazy weather year so far.  The beans pictured above I thought had died in a late frost but then miraculously came back, they shriveled in a drought, were nearly suffocated by weeds (not really weather related but it makes the story even more dramatic because directly after we weeded we finally got rain and they flattened in the heavy downpour) and then they were swarmed with leaf hoppers (a tiny pest that is blown up on the south wind).  But I went to check on them last night and, behold!, they were standing upright out of the rain hammered soil, free of leaf hoppers donning a happy shade of green and look — tiny little beans and loads of flowers!!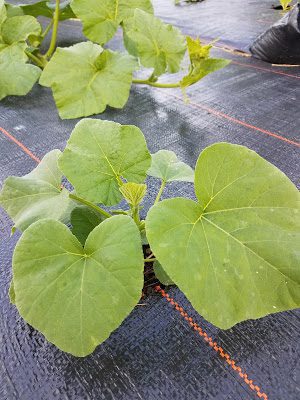 This winter squash plant was transplanted in the middle of June, on a dry dry dry day of 92 degrees. We had the drip irrigation running as we planted, but the next day, several plants and turned to a crisp and all that was left was a 2″ sad stem.  From that sadness came little leaves and now 10″ diameter lush plants.  It's pretty amazing really.  However, I do not know why I am surprised.  I see it happen in the gardens all the time, but this year I think I needed reminding.  A year that has been wonky in so many ways; weather, COVID, fear, hate; a year full of uncertainty and sadness in dealing with social issues we thought we had overcome.  There is an energy of hope in plants.  The tiniest little leaf (almost hidden to the naked eye), is a powerful hope that brings it life and flowers and fruit.  It feeds the pollinators, it feeds us with beauty and nourishment.  They are not biased on who views them or lands on them or who eats them, they share what they have with all and continue to grow no matter the uncertain weather.  A beautiful reminder that we too have hidden leaves of power and hope inside of us.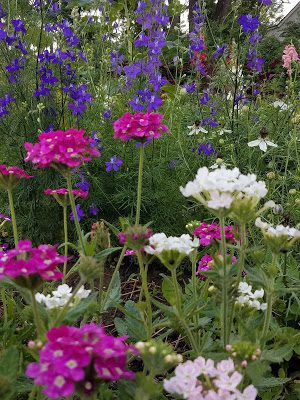 The PYO flower garden has begun to shine and is open for picking!  Bring home some happy plant energy!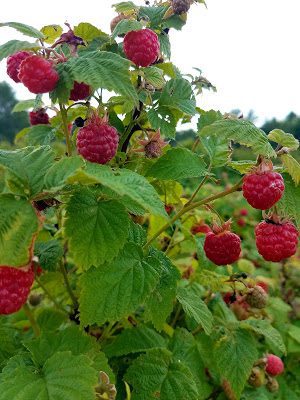 AND!! the PYO raspberries are open for shareholders!  A happy bright globe for your mouth :) 
This Week's bounty: lettuce, kale, tat soi, chinese cabbage, zucchini/summer squash, snap peas. broccoli, scallions, garlic scapes, cilantro, parsley
The Farmer's Table: